High Performance Solutions for the Commercial Roofing Industry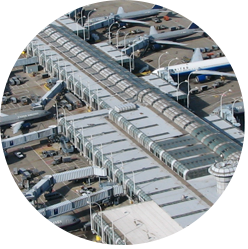 Cooley/Building Products is the premier private label manufacturer of high-performance single-ply roofing membranes in the world. Our roots in the roofing industry trace back to 1977 when we produced our first commercial roofing membrane. Since then, Cooley single-ply membranes have been installed on more than one billion square feet (100 million square meters) of roofs around the world – from the toughest climates in North America to those in the Middle East and Asia.
Cooley C3 Membranes—manufactured with Dupont™ Elvaloy®, a permanent polymeric flexibilizer—have set the industry standard for every type of resistance: extreme heat and cold, UV, water, chemical, salt, and other pollutants and contaminants. C3 Plus PVC, C2 Plus PVC, and CSP-TPO Plus (and their respective fleece-back versions) come with material warranties ranging from 10 to 30 years (depending on product and thickness) and are approved by all major code organizations including Factory Mutual, Dade County, Energy Star, and CRRC. All three products are UL-listed (Underwriters Laboratories).
Building Products proprietary products: