HISTORY OF INNOVATION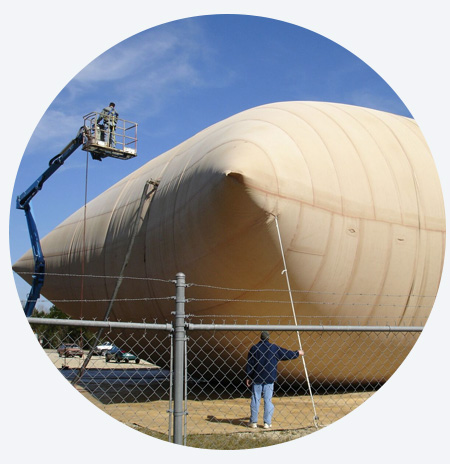 Throughout its illustrious history (2016 marked Cooley's 90th anniversary), Cooley has developed product solutions aimed directly at the needs of its customers. By listening and responding to industry demands, the Company has combined its long-standing industry knowledge and sustainable chemistry to develop some of the most innovative product solutions. Armed with a state-of-the-art R&D Innovation Center and three manufacturing facilities (in the United States) that are ISO:9001 and 14001 certified, Cooley has thrived in constantly remaining at the forefront of the industry.
Cooley's long and varied history of firsts include becoming the first thermoplastic roofing manufacturer in North America (1977), the first company to introduce DuPont Kevlar-reinforced TPU for oil booms (1983), the first company to develop PVC billboard substrates for the outdoor advertising industry (1993), and the first company to manufacture a heavy denier leno fabric for geomembranes, bermliners, and oil booms (which became the product of choice for containing the BP oil spill in the Gulf of Mexico in 2010). Another notable accomplishment was collaborating with Dow Chemical to develop a proprietary print media to wrap London's 2012 Olympic Stadium – part of an initiative to create the most sustainable Olympic Games in history.